---
17 oz size
Stainless steel water bottle
Great for: Take it on a hike, this will be your new favourite
bottle to show off! Great for gifts and anniversary present

This 17-ounce, double-walled stainless steel water bottle is perfect for your daily outings. It will keep your drink of choice hot or cold for hours. It also features an odour- and leak-proof cap. Throw it in your car's cup holder on your way to work, take it with you on hikes, or toss it in your bag for any time you get thirsty while having your pet smiling back at you!


Steps by step: How to order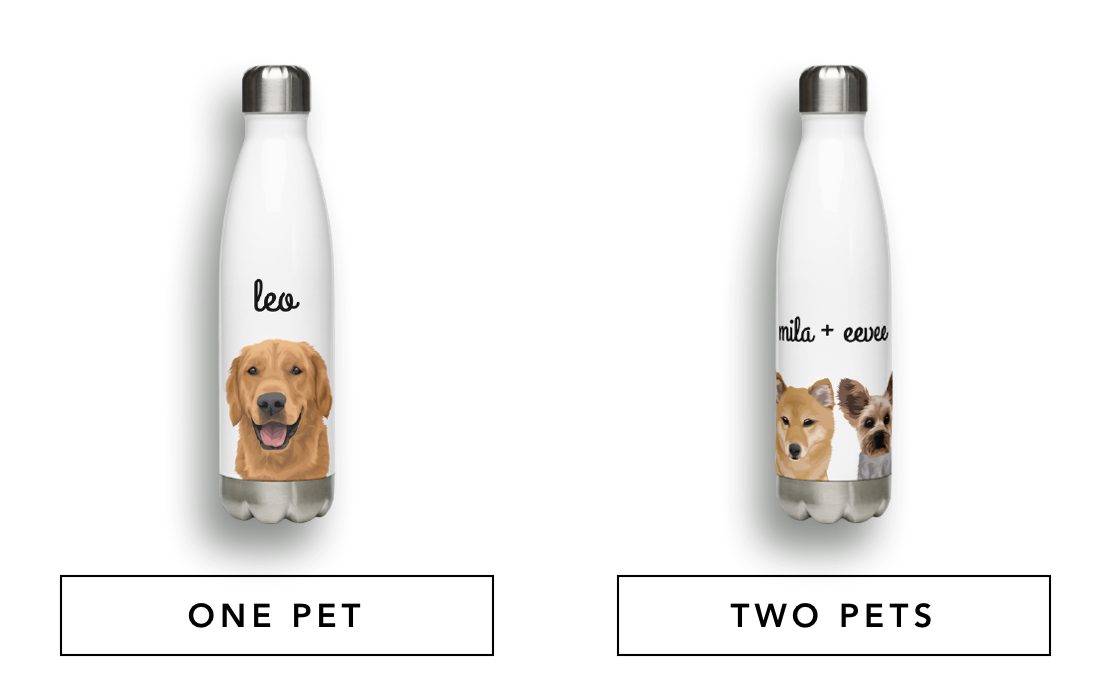 Step 2: Choose a style
We recommend for light/white pets to have chosen the option with a coloured background so they stand out.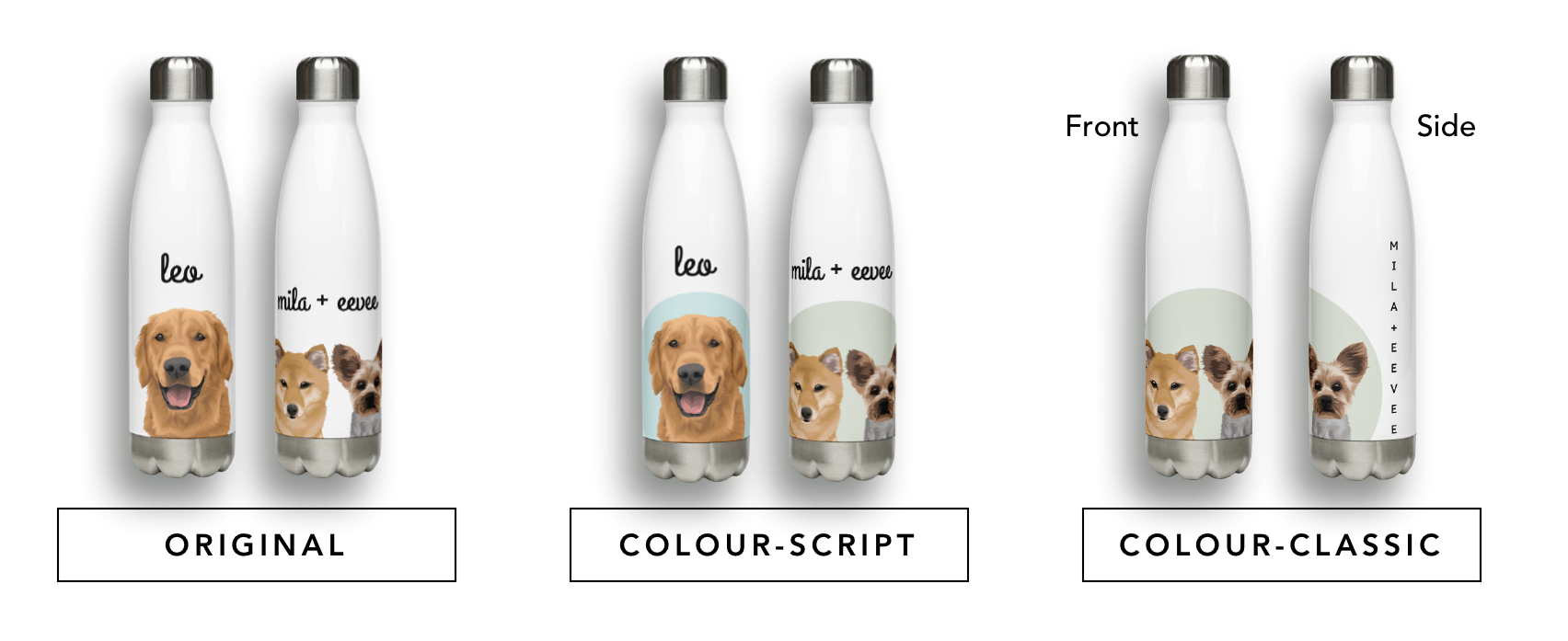 1. OPTION 1: Original: Pet in the middle with name centered above in Script Style font
2. OPTION 2: Colour (Script): Pet in the middle with name centered above in Script Style font, with your choice of colour around the pet.
3. OPTION 3: Colour (Classic): Pet in the middle with the name vertically right in Classic Style font, with your choice of colour around the pet (Lilac Purple, Sage Green, Sky Blue or Honey Yellow)


 Background colour options:
Comment on the colour you prefer, or I can help pick a colour that would complement your pet

Step 3: Write in the form field the Name of pet
• High-grade stainless steel
• 17 oz (500 ml)
• Dimensions: 10.5″ × 2.85″
• Vacuum flask
• Double-wall construction
• Odorless and leak-proof cap
• Insulated for hot and cold liquids (keeps the liquid hot or cold for 6 h)