12 oz size
Personalized pet mug
Metal cup with enamel coating
Great for: Durable camping accessory,
drinking your favourite beverage in,
snack cup, birthday gift,
pet loss gift, anniversary present

Picture this... it's dawn, you hear the birds chirping and boom... you look into the horizon, golden flares stretching ever outwards into a painted sea pink and vibrant orange sky. It is a new day, you grab your favourite mug, ya the one you use every day for that rich and full-bodied bean, the one with your pet smiling back at you!
Every happy camper needs a unique camper mug. Why not make this your favourite new mug with your pet on it! It's lightweight, durable and multifunctional. Use it for your favourite beverage or a hot meal, and attach it to your bag for easy access on a hike.

* Don't heat liquids or food directly in the mug—it can damage the coating.


Steps by step: How to order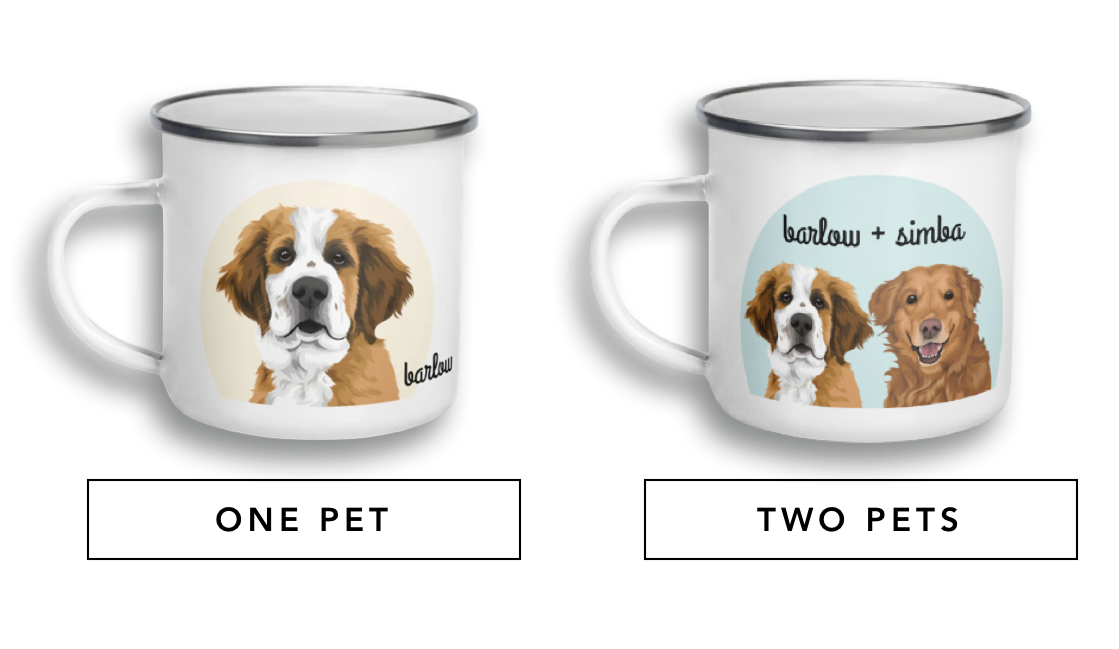 Step 2: Choose background
We recommend for light/white pets to have chosen the option with a coloured background so they stand out,
without background the white blends into the white mug.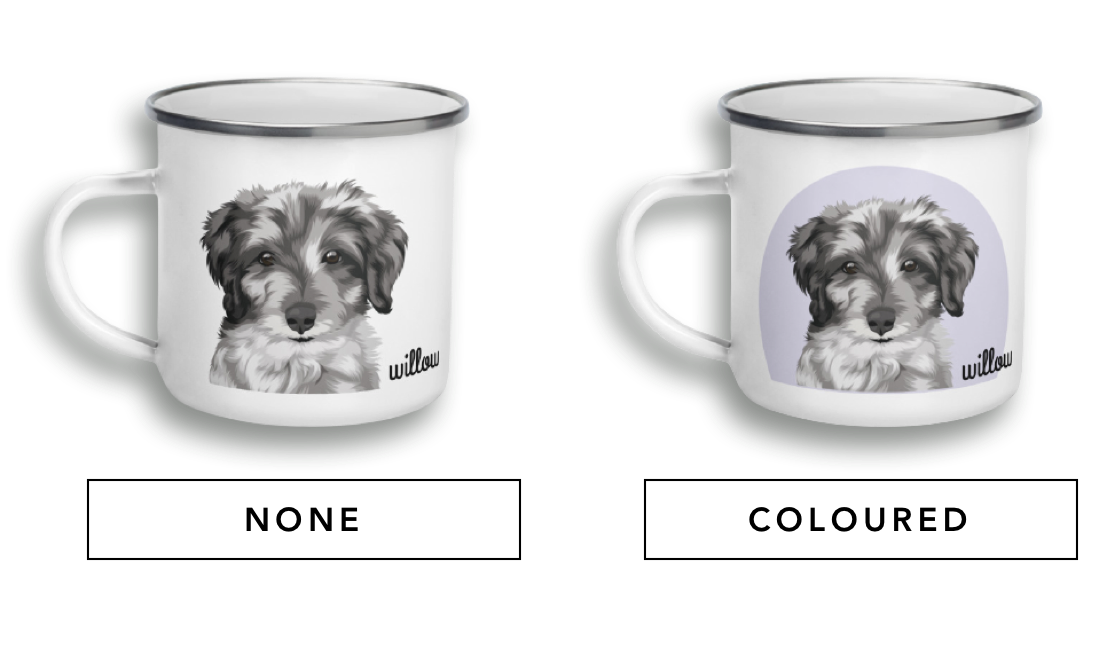 Background colour options:
Comment on the colour you prefer, or I can help pick a colour that would complement your pet

Step 3: Write in the form field the Name of pet
Step 4: Write in the form the style you would like on the back of mug
Logo: Our iconic Ollie and Stace beagle logo
Duplicated: Your pet duplicated on both the front and back side
Text: Any text phrase you would like for example " __ MOM" "OBSESSED DOG DAD" etc.
Non: Back side of mug left blank
• Material: Metal with an enamel coating
• Dimensions: 12oz: height 3.14″ (8 cm), diameter 3.25″(8.25 cm)
• White coating with a silver rim